Karen Shakman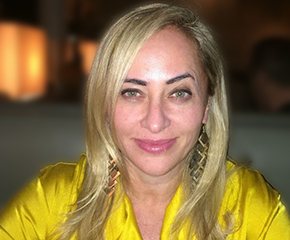 Certifications
Karen Shakman
Karen Shakman is an award-winning and published architect with a multinational background in the field of architecture and interior design. In addition to training in Architecture and Urban Planning, she holds a bachelor's degree in Industrial Design and a research-based academic background which enables her to apply evidence/research-based design protocols in all phases of the design practice, building the business case for project delivery processes based on scientific data and outcome-driven results.
Since the year 2000, Karen has obtained her Arizona Architectural Registration, LEED accreditation, a Master of Science in Design Degree from Arizona State University, an EDAC (Evidence-Based Design Accreditation) Certification, and most recently, her California Architectural License.
Born and raised in Curitiba, Brazil, Karen calls herself a "citizen of the world" as she enjoys travelling and being exposed to different cultures and experiences. Karen proudly sponsors six foster children and is part of a non-profit organization that aims to serve unprivileged people in her hometown.
She loves hiking, reading, and watching movies.
Favorite quote: "Nothing in this world can take the place of persistence. Talent will not; nothing is more common than unsuccessful men with talent. Genius will not; unrewarded genius is almost a proverb. Education will not; the world is full of educated derelicts. Persistence and determination alone are omnipotent. The slogan Press On! has solved and always will solve the problems of the human race." – Calvin Coolidge