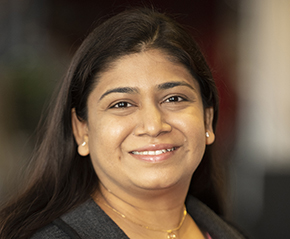 Certifications
Shweta Thakur
Shweta Thakur received her Master's in Architecture from University of Oregon in 2012 and Master Science in Construction Management from University of Houston (2019). Her architecture experience ranges from high end residences, heritage conservation, office complexes and high-end hospitality projects. She loves working on sites in dirt and travel for the work.
Her interest in history and archeology encouraged her to pursue an architecture degree. She is highly passionate about sustainability and has LEED AP. She volunteers to organize educational and networking event at USGBC AZ chapter.
Her hobbies include traveling, exploring something new and cooking delicious food.
Fav Quote: I have become my own version of an optimist. If I can't make it through one door, I'll go through another door – or I'll make a door. Something terrific will come no matter how dark the present. Rabindranath Tagore