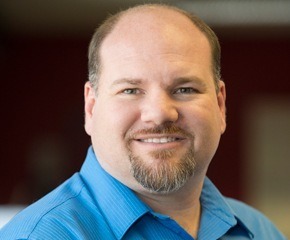 Sector Leader
Associations
International Association for Property and Evidence, Inc.
Certifications
Kyle Swanson
Kyle Swanson began his career in architecture in 1990, which had been his goal since elementary school. After graduating from the College of Engineering and Architecture at North Dakota State University with two Bachelor degrees, Kyle earned his architecture license and moved to Arizona, where he joined Arrington Watkins as a project architect in 2002. He has managed projects with budgets ranging from $1 million to $190 million in size, many of which are very technically complex.
Additionally, Kyle spearheads Arrington Watkins' technology efforts, serving as a leader for the utilization of Building Information Modeling and Revit on our projects.
Fav Quote: "Creativity is contagious, pass it on."
Albert Einstein